Sales & Partnerships
·
Amsterdam
·
Hybrid Remote
Sales & Partnerships
</salt> Amsterdam is growing! Due to our continued success and rewarding business model, we are on the lookout for a Sales & Partnerships Consultant to join us in our Amsterdam HQ!
Who is </salt>?
</salt> (www.salt.dev) is a thriving Ed-Tech company that acts as a bridge for hobby programmers and companies in need of FullStack Developers. In 5 years, we have graduated over 650+ developers across Sweden and NL, and built up reputable partnerships with scale-up and large organisations across Europe.
</salt>'s mission is to upskill tech enthusiasts with an intensive 3 month bootcamp (500 coding hours) and help fix the developer shortage in the European market.
Our business model is simple - with a thorough recruitment process (1000's applicants funneled to 30 students being onboarded), we only select the best candidates that are passionate and driven onto our bootcamps that have some basic background in coding.
Once graduated, the developers are ready for their 1 year work experience via </salt>. This is where the Sales & Partnership department comes in.
About the role - what is expected from you?
Amsterdam is the city of opportunity. Famous for being the 'Tech Hub' in Europe, there is a massive opportunity for you to expand your network, offer unique and guaranteed solutions for many companies (trust me - they need it) in the Netherlands, and build a successful career out of it.
You will be part of our awesome and growing Sales & Partnership team that currently consists of 8 Salties.
In this team, you will be focusing on bringing on new and interested partnership clients and building your accounts.
The target clientele for our business model is high-tech, high-growth organizations that need software developers. These can be startups and scale-ups, but also corporates with their own development departments with large projects. The company's new location in Amsterdam aims to grow into a large independent part of the company with hundreds of employees within the next few years.
Responsibilities (but not limited to):
Identifying opportunities/looking for strategic partnerships 
Responsible for expanding, growing, and managing our existing and new major accounts 
Demonstrating a solid understanding of the local market, industry, recruitment and jobs 
Continuously improving process and account management processes 
Identifying networking events and opportunities for you and your team to attend to grow network and business opportunities
What makes us different?
Attractive business model to sell - We have fully qualified and experienced FullStack Developers that work exclusively for </salt> and not available in the market 
Our Developers have completed technical and soft skills training - making them adaptable to any team or work environment, stress resistant and able to work on challenging technical projects and tasks with ease 
No 9-5 mentality - flexible work schedule and working hours 
Attractive bonus structure and incentives - we know what Sales people want 
Small, but growing team & company - everything you do makes an impact  
The business you bring, you keep - enabling you to grow into an Account Manager, or even a Team Lead role eventually!  
Doing good - help people achieve their dream and have a career change
Minimum Requirements we are looking for:
2-5 years experience within Sales (Tech/SaaS is an advantage) or Tech Recruitment Agency  
Affiliated or good base knowledge of IT or Tech market in the Netherlands  
Fluency in Dutch & English 
A self-starter, ambitious and proactive
Excellent networking skills 
Social and used to working in a rapidly changing environment
What we offer:
Top of the range market salary & attractive bonus model - earn from the first placement you make!  
OTE based on ~15-20 developers on assignment (built up in a year) = €70k-€100k per year 
Flexible remote work & working hours  
Lease car budget / travel expenses  
Personal development and training budget
 Generous vacation days  
Regular team building activities (karting, crazy golf, bowling, work dinners etc) 
Drinks and food onsite  
Tech equipment (Laptop, smartphone etc) 
Fantastic colleagues 😀 
Discount at our onsite Gym and free padel  
Part of a rewarding company with an inspiring mission 
</salt> Welcome goodie bag 
Ambitious growth plans
What are you waiting for? Apply below or contact Daisy directly at daisy@salt.dev for more info! #BecomeaSaltie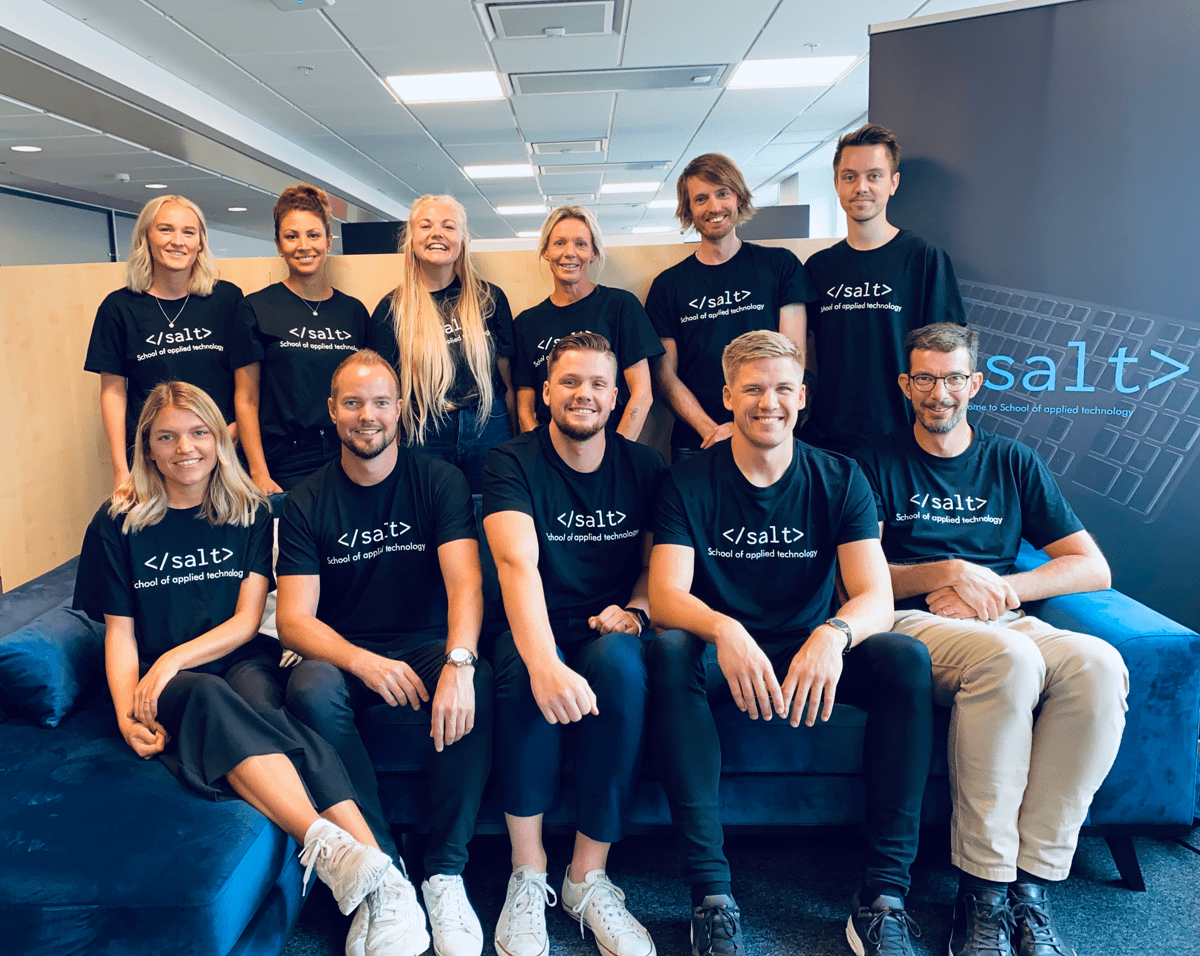 Department

Sales & Partnerships

Locations

Remote status

Hybrid Remote
​Workplace & Culture
We believe and invest in our student's future potential and what they can achieve with the right support. Our instructors want you to succeed and will be there every step of the way. We are striving for a richer diversity in the European tech industry and think that professional organizations should mirror the populations diversity.
Sales & Partnerships
·
Amsterdam
·
Hybrid Remote
Sales & Partnerships
Loading application form