Fullstack .Net Career Program, Winter 2024, Oslo
Turn your passion to profession at SALT 🚀 Find out more about the program below and apply today!
We usually respond within a month
ABOUT </SALT> 🧂
Are you the next passionated hobby coder dreaming of becoming a Fullstack .Net Developer in only 3 months starting in February 2024? In that case - you fit the profile!
</salt> is addressing the extreme shortage of software developers in Europe by offering accelerated career programs consisting of education and fully paid work experience. Our mission is to train professional developers into top tier consultants to help fill this identified gap in the tech industry. Since our launch in 2018, we have conducted trainings in .Net, Java and Javascript and graduated over 500 developers to be placed as consultants at various clients like SJ, Klarna and Trustly.

What can I expect?

The program consists of 3 months intense full time coding and after successfully completing the program, you will be hired as a </salt> consultant for 12 months. Start date for the .Net class is 5th of February, 2024.
Our career programs are entirely free of charge for highly motivated individuals who are ready to transform their passion to profession and ultimately launch their career in tech. We believe in accelerated learning guided by our experienced instructors specialized in the relevant tech stack. This allows our developers to be fully equipped with all desired tools to operate in any high-performing development team. By being a SALT alumni you will become part of a tech-savvy network in the Nordics.

Sounds almost too good to be true - what's the catch? 💻

What is unique about </salt> is that you don't need any prior professional coding experience. However, we do require you to:
Understand the fundamentals of coding and be passionate about learning

Be fluent in English (the teaching language is in English)

Possess conversational Norwegian skills
Hold a valid work permit for at least two years from start date

Go to Stockholm for the 13 weeks of on-site training (housing is provided).

Also note that:
We are not considered a school, therefore you won't be eligible to apply for CSN.
First salary from SALT is payed out in July.
Start date is 5th of February, 2024.
We are looking for flexible and solution-oriented team players who want to accelerate quickly in their coding career by applying both your technical and soft skills in the consultancy role. It is also essential to enjoy intense team-work and hands-on coding since the program is built on our unique mob-programming setup.


Last but not least ✏️
The application is now open and we are reviewing applications on an ongoing basis - so don't procrastinate your dream of becoming a Full Stack Developer! 

We can't wait to receive your application - let's take that coding from passion to profession!

---
SALT is proud to be an equal employer that welcomes individuals of all genders, backgrounds and experiences. Join our team and be part of a company at the forefront of technology, that values and promotes wide diversity in the workplace. There is a profound sense of culture at SALT which is inclusive, open and dynamic.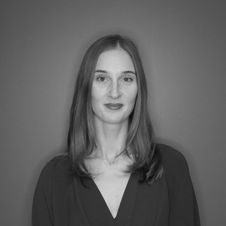 Contact
Sara Källsten
People & Talent Recruiter – People & Talent
​Workplace & Culture
We believe and invest in our student's future potential and what they can achieve with the right support. Our instructors want you to succeed and will be there every step of the way. We are striving for a richer diversity in the European tech industry and think that professional organizations should mirror the populations diversity.
Fullstack .Net Career Program, Winter 2024, Oslo
Turn your passion to profession at SALT 🚀 Find out more about the program below and apply today!
Loading application form